Welcome to Reverse Steer Jeeps Ireland.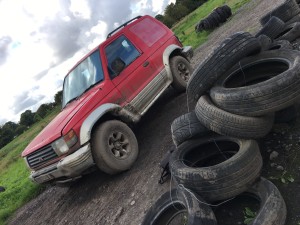 We are Ireland's Premiere Reverse Steer Jeep Center. We cater for individuals and groups a like. The experience involves driving our jeeps around the custom made track but with one big difference when you turn right the Jeep goes left and when you turn left it goes right. Sounds easier than it is!
Give us a call now and book you or your group in for this great experience!